Spots and Pimples
Spots and pimples are a blight that effects everyone from time to time.
Oil Control
Oily skin is a common problem, caused by over activity of the sebaceous glands.
Fine Lines and Wrinkles
Signs of anti-ageing, what causes it and how to combat it.
Dark Circles
Some tips and recomended products to help reduce dark circles and give your eye area a lift.
Ingrowing Hairs
A condition where the hair curls back or grows sideways into the skin to causes irritation, inflammation and sore bumps.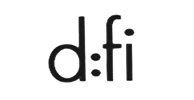 d:fi
d:fi are a forward thinking fashion conscious hair care brand that encourages you to modify your look, make yourself different and invent your own attitude. Each d:fi product gives you style with care, containing natural extracts to add condition and care to your styling regime. The unique d:fi formulas work hard to keep your look and all products within this small range are made to last the whole day or night, but wash out easily, and have a light fruity aroma.

d:fi d:struct 75g
d:fi destruct is a medium hold factor extremely flexible pliable paste that allows you to style the hair however you like.

d:fi d:struct 150g
d:fi destruct is a medium hold factor extremely flexible pliable paste that allows you to style the hair however you like.

d:fi d:tails 150g
d:fi details is a high shine pomade for putting the last finishing touches to your style.

d:fi Heavy Hold Wax
d:fi heavy wax is a firm hold factor wax that gives you ultimate control and a beautiful low sheen.

d:fi Hydrated Shampoo 350ml
Rich organic shampoo that instantly hydrates and calms the hair, while increasing shin, lustre, softness and health.
NEW Baldessarini Strictly Private
Baldessarini Strictly Private is a rich ambery fragrance with a oriental and woody texture. Baldessarini Strictly Private is an opulent ambery woody vanillic scent enriched with warm spices and rich green notes, as it begins with Basil, Bergamot, Juniper, Pepper over Vetiver, Pine, Patchouli, Rose and a base of Cedar and Vanilla.

NEW Range Payot Optimale
Payot Laboratories have created a beautiful and lightly textured tange of skincare that combines gentle, natural methods, medicinial herbs and facial movements for complete well being for body and face.
NEW Fudge Hair Shaper Lite
Fudge Lite Hair Shaper is a medium hold texturising cream for fine or longer hair. Fudge Lite Hair Shaper texturises, pieces and moulds fine hair, whilst also thickening, controling and texturising the hair.
NEW from YSL La Nuit L'Homme
Yves Saint Laurent L'Homme Nuit is a fresh oriental fragrance that is the darker side of the YSL L'Homme Man. A story of seduction, intensity and bold sensuality.