Spots and Pimples
Spots and pimples are a blight that effects everyone from time to time.
Oil Control
Oily skin is a common problem, caused by over activity of the sebaceous glands.
Fine Lines and Wrinkles
Signs of anti-ageing, what causes it and how to combat it.
Dark Circles
Some tips and recomended products to help reduce dark circles and give your eye area a lift.
Ingrowing Hairs
A condition where the hair curls back or grows sideways into the skin to causes irritation, inflammation and sore bumps.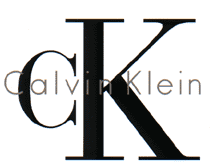 Calvin Klein
Calvin Klein Klein has been described as the supreme master of minimalism. Calvin Klein created a fashion brand that made understated, all-American casual glamour his own and built a vast billion dollar brand that includes everything from underwear to and homeware. His eye for innovation and fashion trends is legendry, as are his controversial and sensual adverts for his clothes and especially his fragrances. His designs are clean, simple, stylish, provocative and always sensual, something he always donates to his fragrance collection.

NEW Baldessarini Strictly Private
Baldessarini Strictly Private is a rich ambery fragrance with a oriental and woody texture. Baldessarini Strictly Private is an opulent ambery woody vanillic scent enriched with warm spices and rich green notes, as it begins with Basil, Bergamot, Juniper, Pepper over Vetiver, Pine, Patchouli, Rose and a base of Cedar and Vanilla.

NEW Range Payot Optimale
Payot Laboratories have created a beautiful and lightly textured tange of skincare that combines gentle, natural methods, medicinial herbs and facial movements for complete well being for body and face.
NEW Fudge Hair Shaper Lite
Fudge Lite Hair Shaper is a medium hold texturising cream for fine or longer hair. Fudge Lite Hair Shaper texturises, pieces and moulds fine hair, whilst also thickening, controling and texturising the hair.
NEW from YSL La Nuit L'Homme
Yves Saint Laurent L'Homme Nuit is a fresh oriental fragrance that is the darker side of the YSL L'Homme Man. A story of seduction, intensity and bold sensuality.