Spots and Pimples
Spots and pimples are a blight that effects everyone from time to time.
Oil Control
Oily skin is a common problem, caused by over activity of the sebaceous glands.
Fine Lines and Wrinkles
Signs of anti-ageing, what causes it and how to combat it.
Dark Circles
Some tips and recomended products to help reduce dark circles and give your eye area a lift.
Ingrowing Hairs
A condition where the hair curls back or grows sideways into the skin to causes irritation, inflammation and sore bumps.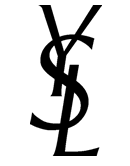 Yves Saint Laurent
YSL is an inspirational fashion brand founded in 1961 and has become one of the greatest fashion names of the late 20th century. Yves Saint Laurent is renowned for its groundbreaking designs of the Couture house created innovative pieces of clothing and new directions for fashion and it was the first Couture house to launch the modern concept of accessible luxury for men and women in a pret-a-porter, in a collection called Rive Gauche, representing the first step in making luxury labels accessible to a wider public. Today Yves Saint Laurent's collections include women's and men's ready-to-wear, shoes, handbags, small leather goods, jewellery, scarves, ties and eyewear.

Yves Saint Laurent fragrances are as wearable, innovative and collectable as their amazing menswear designs. Each Yves Saint Laurent aftershave has been finely crafted to accent and enhance the look and feel of the man wearing it.

Yves Saint Laurent L'Homme
Yves Saint Laurent L'Homme is a fresh and woody fragrance that plays on contrasts and leaves a magnetic, sensual trail.

Yves Saint Laurent Opium Homme
Yves Saint Laurent Opium Homme brings you the strength, sensuality and mystery of the orient with a rich and evocative aroma.

Yves Saint Laurent Pour Homme
Yves Saint Laurent Pour Homme is a refined and classic cologne that feels like a luxurious and timeless suit on the skin.

Yves Saint Laurent Jazz
Yves Saint Laurent Jazz is a fragrance of masculine contrasts, with fresh aromatics, flowery green and light wood elements.

Yves Saint Laurent Live Jazz
Yves Saint Laurent Live Jazz is a much more zesty and invigorating blend of the original Jazz fragrance, for the livewire within.

Yves Saint Laurent M7
Yves Saint Laurent M7 Fresh is a transparent and luminous version of the deep and erotic YSL M7 aftershave.
NEW Baldessarini Strictly Private
Baldessarini Strictly Private is a rich ambery fragrance with a oriental and woody texture. Baldessarini Strictly Private is an opulent ambery woody vanillic scent enriched with warm spices and rich green notes, as it begins with Basil, Bergamot, Juniper, Pepper over Vetiver, Pine, Patchouli, Rose and a base of Cedar and Vanilla.

NEW Range Payot Optimale
Payot Laboratories have created a beautiful and lightly textured tange of skincare that combines gentle, natural methods, medicinial herbs and facial movements for complete well being for body and face.
NEW Fudge Hair Shaper Lite
Fudge Lite Hair Shaper is a medium hold texturising cream for fine or longer hair. Fudge Lite Hair Shaper texturises, pieces and moulds fine hair, whilst also thickening, controling and texturising the hair.
NEW from YSL La Nuit L'Homme
Yves Saint Laurent L'Homme Nuit is a fresh oriental fragrance that is the darker side of the YSL L'Homme Man. A story of seduction, intensity and bold sensuality.