Spots and Pimples
Spots and pimples are a blight that effects everyone from time to time.
Oil Control
Oily skin is a common problem, caused by over activity of the sebaceous glands.
Fine Lines and Wrinkles
Signs of anti-ageing, what causes it and how to combat it.
Dark Circles
Some tips and recomended products to help reduce dark circles and give your eye area a lift.
Ingrowing Hairs
A condition where the hair curls back or grows sideways into the skin to causes irritation, inflammation and sore bumps.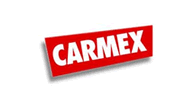 Carmex
Carmex is a lifesaving lip conditioner for anyone with dry, sore or chapped lips. Carmex contains camphor and menthol, this gives Carmex a cooling effect and help relieve itching of rough, chapped lips.

Carmex has a medicated fragrance that is undetectable to anyone but the wearer and Carmex gives no visible residue on the lips. Furthermore, although Carmex is made for the treatment of cold sores and chapped lips, many of our customers report using it as a general antiseptic ointment for cuts, burns, insect bites, and even athlete's foot!

Carmex Lip Balm
This little pot can relieve dry lips, reduce cold sores and even help burns!
NEW Baldessarini Strictly Private
Baldessarini Strictly Private is a rich ambery fragrance with a oriental and woody texture. Baldessarini Strictly Private is an opulent ambery woody vanillic scent enriched with warm spices and rich green notes, as it begins with Basil, Bergamot, Juniper, Pepper over Vetiver, Pine, Patchouli, Rose and a base of Cedar and Vanilla.

NEW Range Payot Optimale
Payot Laboratories have created a beautiful and lightly textured tange of skincare that combines gentle, natural methods, medicinial herbs and facial movements for complete well being for body and face.
NEW Fudge Hair Shaper Lite
Fudge Lite Hair Shaper is a medium hold texturising cream for fine or longer hair. Fudge Lite Hair Shaper texturises, pieces and moulds fine hair, whilst also thickening, controling and texturising the hair.
NEW from YSL La Nuit L'Homme
Yves Saint Laurent L'Homme Nuit is a fresh oriental fragrance that is the darker side of the YSL L'Homme Man. A story of seduction, intensity and bold sensuality.